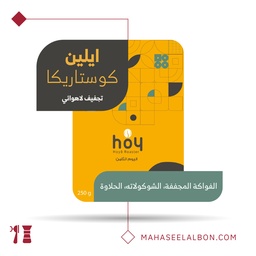 Costa Rica - Eileen - Hoy8 Roastery
Costa Rica - Eileen - Hoy8 Roastery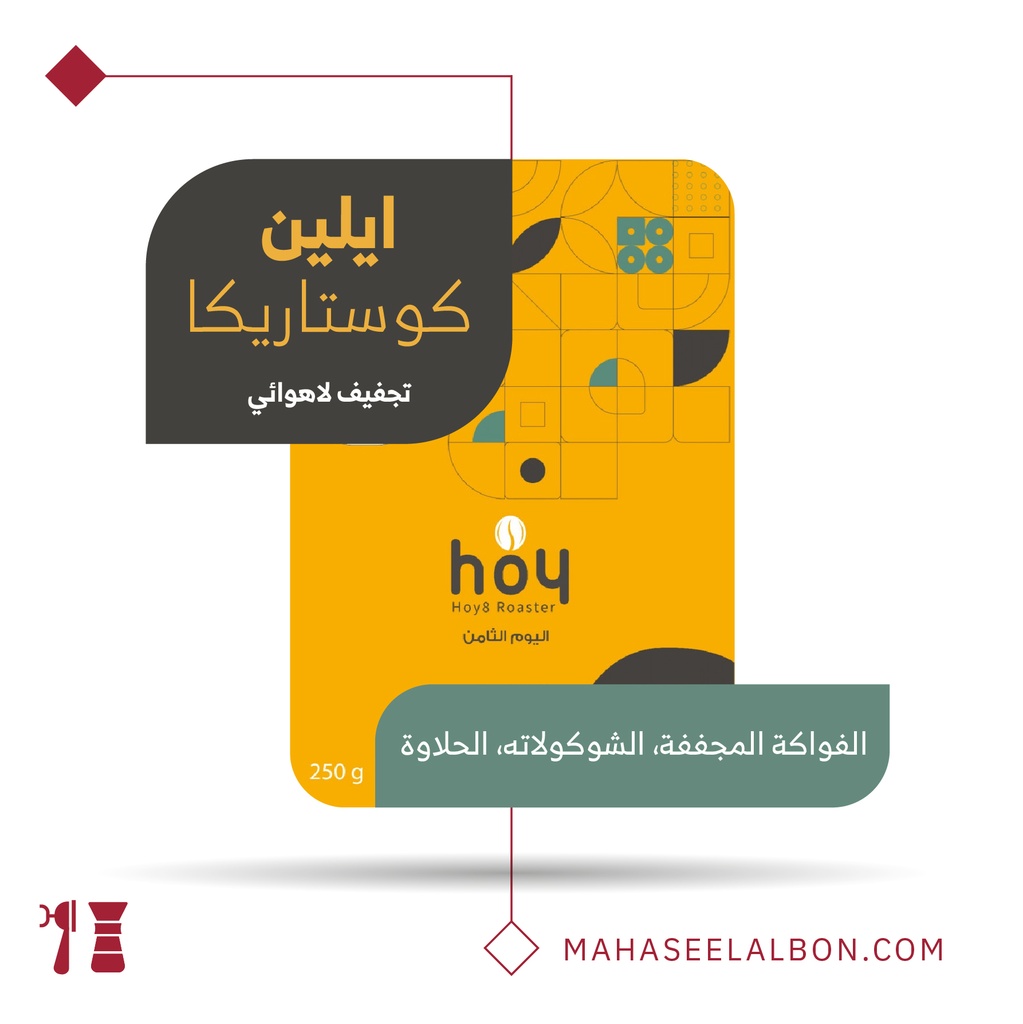 Costa Rica - Eileen - Hoy8 Roastery
كوستاريكا - ايلين - محمصة اليوم الثامن

الدولة : كوستاريكا
الارتفاع : 1900
المعالجة : تجفيف لاهوائي
السلالة : كاتورا
التقييم : 89
إيحاءات : الفواكة المجففة، الشوكولاته و الحلاوة العالية.
ايلين محصول فاخر من الساحل الغني كوستاريكا حيث الجودة العالية والمحاصيل المميزة ، تم انتقاء هذه القهوة يدوياً . بعد ذلك تم تعريضها للعزل اللاهوائي الجاف لمدة 24 ساعة داخل أكياس Grain Pro ، حائزة المزرعة على كأس التميز السنه الماضية .
وصفة مقترحة للقهوة المقطرة :
كمية القهوة : 20 قرام
كمية الماء : 300 مل
درجة حرارة الماء : 89
وقت الإستخلاص : 2:45
درجة الطحنة : متوسطة V60

طريقة التحضير :
تصب 40 مل
تب الى 120 مل
تصب الى 185 مل
تصب الى 245 مل
آخر صبه الى 300 مل
ينتهي الإستخلاص في 2:45
تناسب مشروبات الاسبريسو والترشيح .




Specifications
Grinding Coffee

Without Grinding

or

Espresso

or

V60

or

Chemex

or

Aeropress

or

Cold Brew

or

French Press

Size

250G

To install this Web App in your iPhone/iPad press
and then Add to Home Screen.