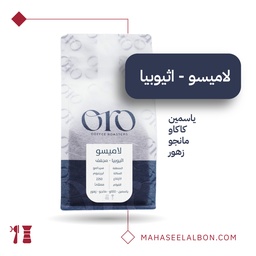 Ethiopia - Lamiso - Oro Roaster
Ethiopia - Lamiso - Oro Roaster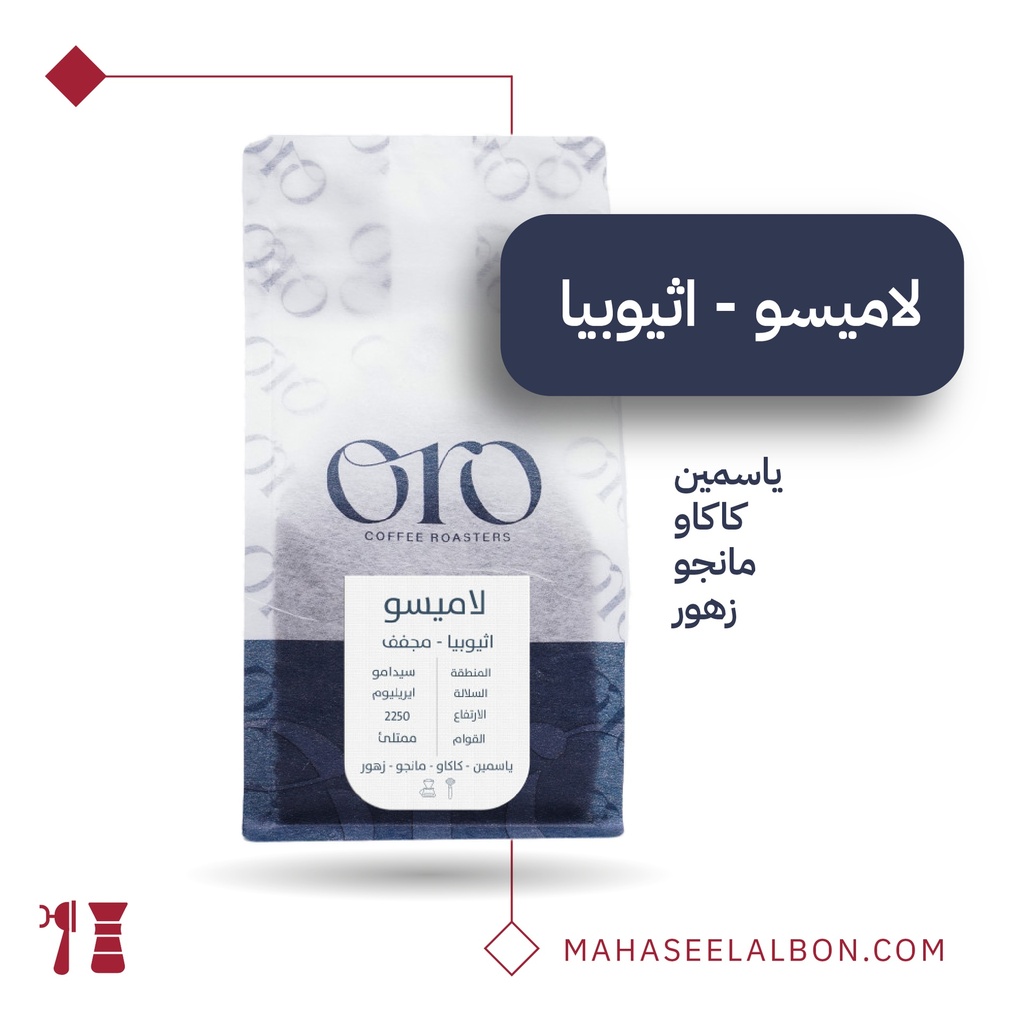 Ethiopia - Lamiso - Oro Roaster
لاميسو - إثيوبيا/ محمصة أورو
يأتيكم هذا المحصول الاثيوبي المميز من منطقة سيدامو في اثيوبيا وتحديداً من مقاطعة بينسا ، تزرع هذة القهوة على ارتفاع عالي يصل إلى 2250 م عن سطح البحر من سلالة ايريليوم الشهيرة في اثيوبيا .
تمت معالجة هذا المحصول بالطريقة المجففة على الأسرة الافريقية ويتميز بالقوام الممتلئ العالي وبإيحاءات فاكهية تحاكي الياسمين والمانجو وعطرية الزهور
هذا المحصول يناسب الاسبريسو ومشروبات الاسبريسو والفلتر .

Specifications
Size

250G

or

1KG

Grinding Coffee

Without Grinding

or

Espresso

or

V60

or

Chemex

or

Aeropress

or

Cold Brew

or

French Press

To install this Web App in your iPhone/iPad press
and then Add to Home Screen.